C-98 Construction MuVER
From Rise: The Vieneo Province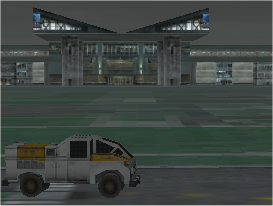 The C-98 Construction MuVER originally developed as an alternative way to deploy construction projects
but with the advent of the T-120 and better construction PODS it has been relegated to colony repairs.
The construction version of the MuVER like a construction PODS is reusable, but can not haul colonists
and a project at the same time. It is very slow-moving. All construction projects require one or more colonists
so you will have to make multiple trips or get a passenger PODS deployed out at the job site.



The MuVER can be purchased new for 41,329 CR MSRP.

Type: Single driver SUV
Engine: 4.2L OHV 12-valve V6
Power: 202HP, at 4,350 RPM,
Torque: 35.94 kg meter at 3750 RPM
Top Speed:
Wheelbase: 382.2 centimeter
Seats: 2 (only 1 usable with a construction project)
Trunk size: 1 MT
Fuel capacity: 65 kg
Expected range or KM/kg
Related Issues
| Id | Category | Severity | Status | Updated | Summary |
| --- | --- | --- | --- | --- | --- |
| 0000500 | Vehicles | feature | acknowledged (reskin) | 2019-04-25 | MuVER (Exterior) - remastering project |
| 0000054 | Cockpits | minor | acknowledged (lambert) | 2019-04-25 | MuVER (Interior) - remastering project |