MMAC
From Rise: The Vieneo Province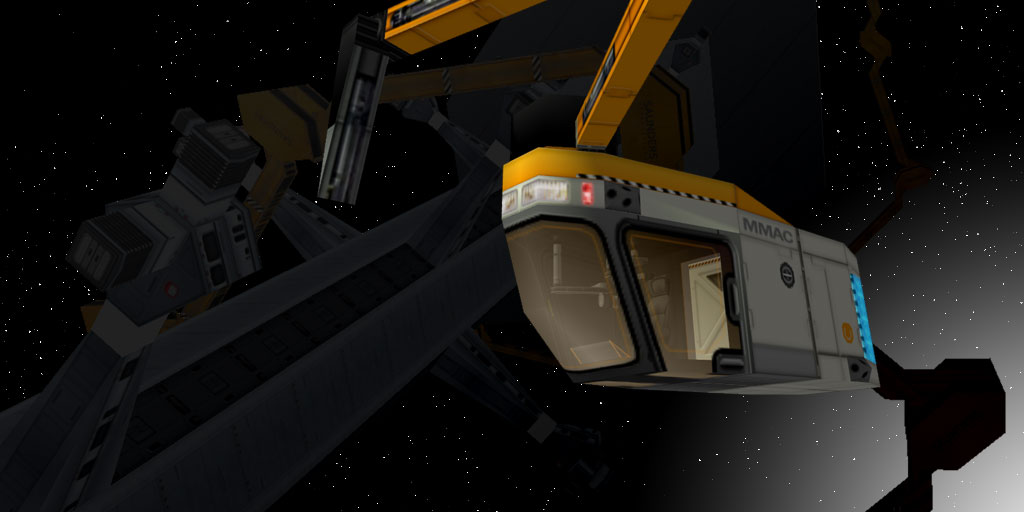 THE KING OF MODULAR MISSIONS RETURNS IN GLORY
MMAC U-104
The Multi-Mission Advanced Conveyance Utility-104 has been redesigned from the ground up as a complete modular system supporting a diverse range of mission specific needs, ensuring its placement for years to come as a workhorse of orbital operations.


SMALL PACKAGE. BIG PUSH.
ORPEX AP-2101 CLYDESDALE
Gone are fixed primary thrust ports with overly complex ion shunting. Maneuverable, precise, efficient, and sporting the highest thrust to weight ratio available, the Advanced Propulsion 2101 Clydesdale engine will move your mountains.

THE RELIEF OF MISSION SPECIFIC MODULARITY
DAPTAFORM™
Continuing in ground-breaking proprietary technologies, our Daptaform™ unified connection system allows a vast number of vessel configurations and functions to meet your every need.

INTERIORS THAT MAXIMIZE AWARENESS AND ENHANCE COMFORT
GOCLEAR™ ERGONOMICS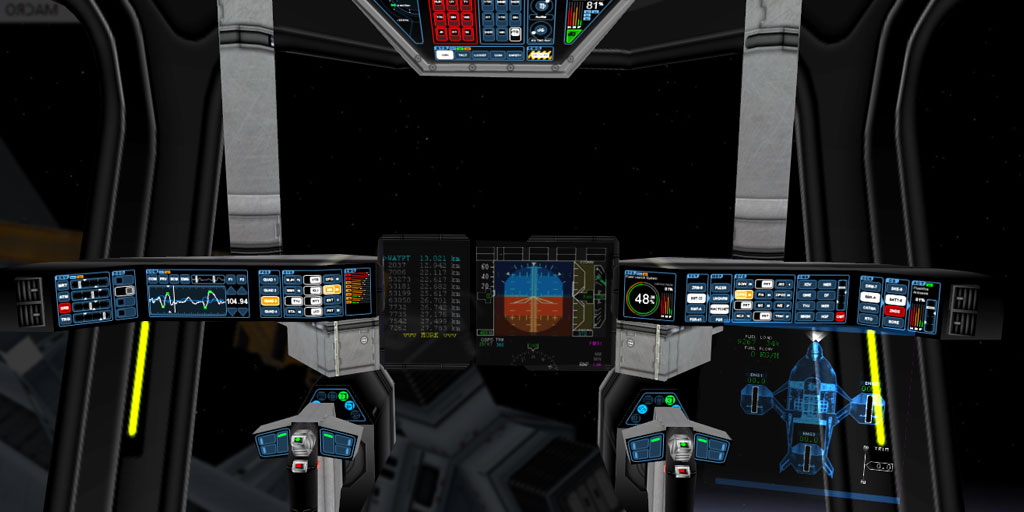 KEEP YOUR FOCUS ON THE WORK AT HAND
SPLIT-WRAP LIQUID-FUNCTION CONSOLE
Gone is peering over and around bulky centered panels and controls. High-dynamic touch displays with user configurable positioning makes the U-104 a truly personal and adaptive experience.

FEEDBACK AND READOUTS AT YOUR FINGERTIPS
INTEGRATED CONTROL DISPLAYS
Haptic feedback with dynamic control readouts give you more than just information. Extending your bio-presence to ship systems give ultimate awareness and natural reaction-states to maneuvers.

FIELD-FORWARD, DEEP-SPACE TOUGH
HYBRID MODULAR
AND CORE CONTROLS
Hardened against the toughest EM environments, and built to withstand the rigors of zero-G shipyards, Orpex has refined instrumentation and controls into a flexible palette to support our ever-expanding modular mission accompaniments.

THE MMAC LEGACY IS FOUND IN THE GALAXY'S EVERY NOOK AND CRANNY
STOWABLE, INDISPENSABLE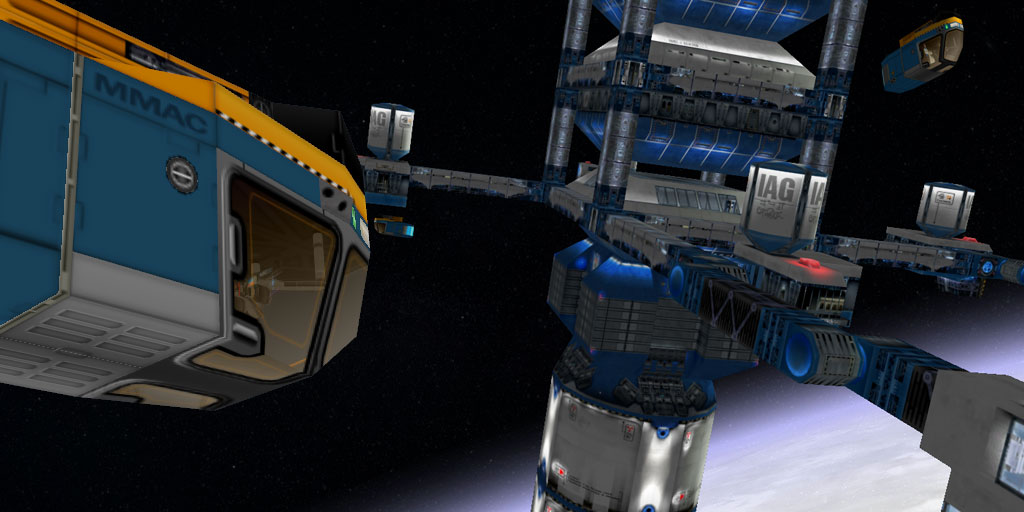 OUT-OF-THE-BOX OPERATIONS ARE GO
ORBIT READY
Whether for long-term station life-cycle planning or sudden operational necessity, the U-104 is quick-launch secure and capable of full-capacity missions without break-in time.
PACK'EM AND STACK'EM
A CARGO BAY'S FRIEND
The U-104's core modules easily fit into standard cargo bays. Plenty of standard strap-down hardpoints make transporting the MMAC to and from a site easy and secure.

YOU DEMANDED REAL-WORLD SOLUTIONS FOR OFF-WORLD PROBLEMS
ORPEX ANSWERED
In the high-risk world of orbital operations, crew and commanders alike know the importance of reliability and excellence in design. The new MMAC U-104 integrates the latest devleopments in material, propulsive, and control technologies into one package that cannot be beat.